3D printer (Ultimaker 2+) protocol
3D printer protocol
Instrument: Ultimaker 2+
Software: Cura
edited by Yuan
The conversion from AutoCAD design to .gcode file, which is used in our 3D printer, Ultimaker 2+, is pretty straight forward. Following are the steps you need to do.
Complete your design with AutoCAD and save it in .stl file. All dimensions and units should be already set correctly at this point.
Finish the design in 3D molding mode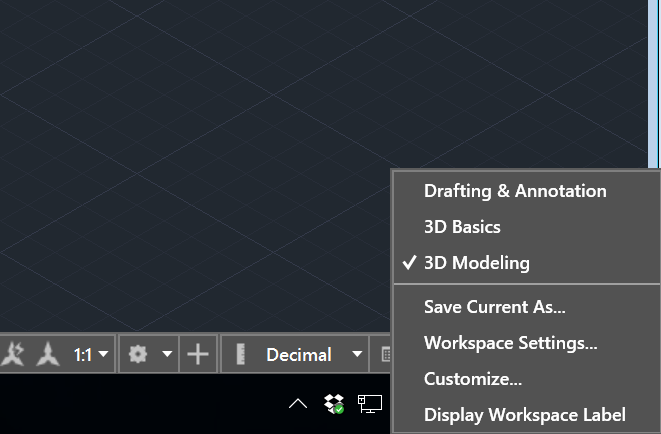 Click "send to 3D print services" in "output" tag on Top tool bar. Following window pops out and click "continue".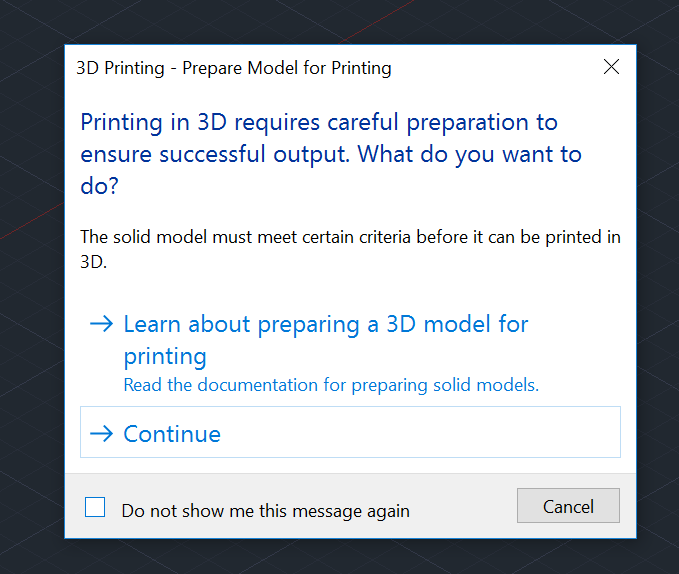 Select the object in you design that you want to print via clicking them one by one. Then hit "enter" on your keyboard to continue.
If all information is correct in pop out window, click "OK". Otherwise click "Cancel" and select.
Save your .stl file in proper directory.
Convert .stl file to .gcode file which is used in Ultimaker2+
Open the file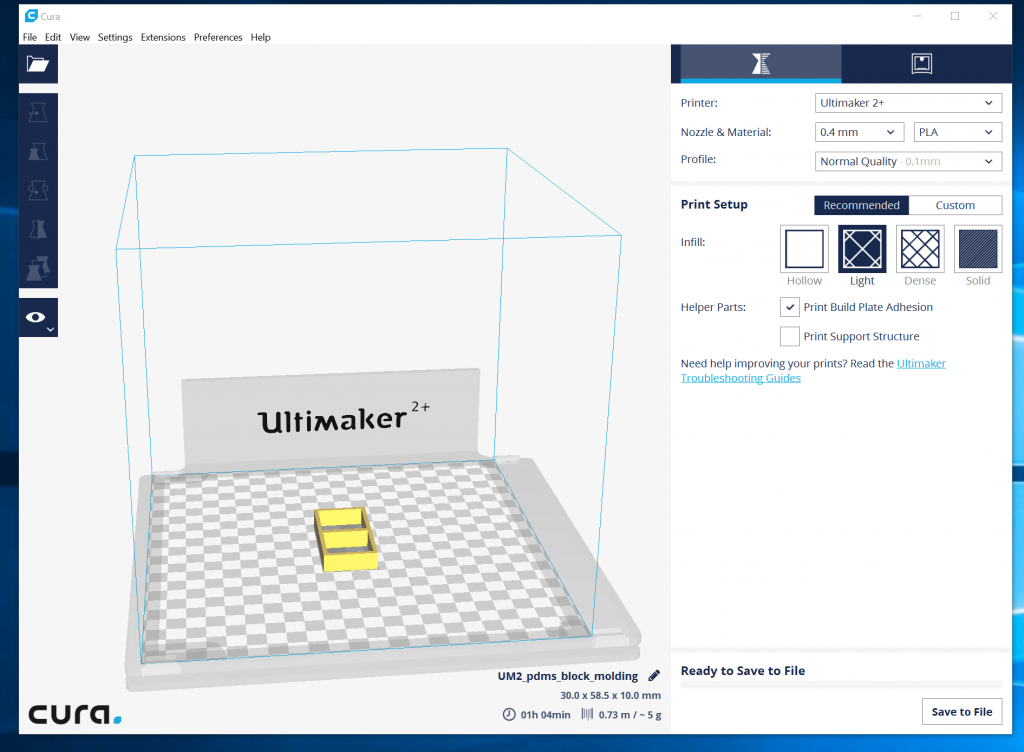 You can place your product in the position you want and verify the dimensions in the left window, which shows the environment in the printer.
Check and verify the parameter in the right side, change them according to your need. Normally you don't need to change anything.
Save the .gcode file in proper directory
Print the design.
Transfer your saved .gcode file in the SD card used in 3D printer.
Insert the SD card in 3D printer and turn it on.
Rotate and press the right side wheel to select the action "print" on the screen. And then find the file you want to print and press the wheel to select.
Then the printing would start automatically.